28 avril 2019
The first day, we went to Sydney. We visited the city and the evening we watched a play at the Opera.
The second day, we did a little cruise and a excursion in Blues Montains. The third day we went to bath on the beach of Bondi. In the evening, we have looked a basketball match.
The last day, we have done a motorcycle ride in the desert and we have seen a dingo.
It was a super weekend !!
22 avril 2019
This faboulus woman was a businesswoman, model and an actress. She was born on 1964, in Sydney. Elle Macpherson worked in France, during 6 years for the magazine ELLE. She is a model very rich. She played on sereval moovies like Batman and Robin, Alice by Woody Allen, the serie Friends...

05 avril 2019
Basket-ball
In Australia there are different time like Perth Wildcats, Melbourne united, Sydney Kings...
The NBL, National Basketball League, is a league proffesional of basket for high level in Australia. She as create in 1979. There is also an australian federation witch organizes, direct basketball in Australia. It is was based on 1939.



dingo
The dingo is a savage dog. Is called too warrigal. It's a mix enter the dog and the wolf. They looks like grey wolves domestic by human. The dingo come from to Asia in little forest. Dingo is a dog in the Disney movie for 'Mickey'.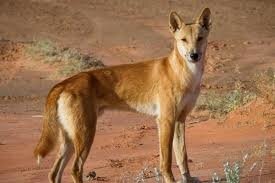 03 avril 2019
Sydney
Often confused with the capital of Australia, Sydney is the biggest city and the more populated with 5.25 millions inhabitants the Sydneysiders. She located en south-est of Australia. The city has many activities had propose like the zoo, the wings of opera, bay of Sydney... She has too, a flag.